Welcome to the website of
the Westmorland Geological Society
This is the new website for the Westmorland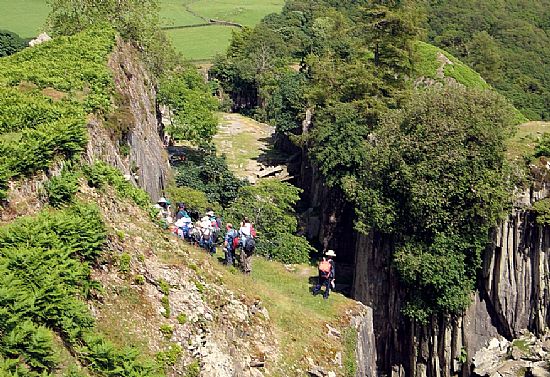 Geological Society. The Society is open to anyone who is interested in Earth Sciences. Anyone can join the Society and no prior knowledge of the subject is required. Member and non-members can attend any events.
The society was founded in 1973 and the president is Dr. Emrys Phillips, CGeol FGS
There is a winter programme of lectures in Kendal, usually on the third Wednesday of each month. In the summer, field excursions are organised, usually on a Sunday.. These excursions are to places of geological interest. All are within a reasonable distance of Kendal. See Programme link on the left for details.